Worldwide Impex offers International Freight Forwarding and Air Freight Forwarding between India and all major world markets – import and export, domesti. Flexibility between standardized connections with fixed schedules for air charter is one of prime advantages that Worldwide Impex brings forth. Clearance services are specially structured to speed your shipments through customs – no issues, no surprises!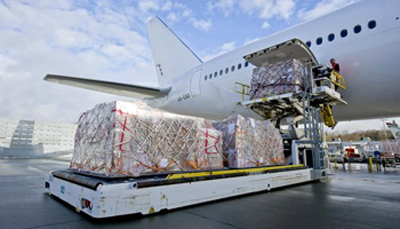 The wide spread transportation and distribution network helps the customer to simplify their supply chain and significantly reduce freight shipment. The customer enjoys instant access to detailed shipment and transportation information: duties, export transactions, transportation costs, and important dates. Transportation and logistics technology implemented by Worldwide Impex optimizes supply chain visibility, flexibility and profitability.
At Worldwide Impex, we understand that airfreight is a premium and costly service. Our specialists help you save money with solutions that focus on quick transit, constant communication, consolidation, and intermodal opportunities. Access to available aircraft capacity around the world allows us to stay flexible and further customize and optimize supply chain solutions for the best routing, pricing, and delivery speed.
Worldwide Impex air freight services are known for their reliability and transparency throughout the process. Through air delivery, the shipment is delivered to you in the shortest time possible. Most importantly, as we are the international shipping cargo company offering spot online rates.
Also, we efficiently handle and consolidate a wide variety of freight. We offer competitive import air freight rates with no limitations on size & weight across the large international airport. The dedicated professionals in the air cargo field of Falcon supply modest air cargo solutions and well-organized freight forwarding services.