Worldwide Impex offers door-to-door delivery services for customers, who want to simplify logistics management, reduce costs and minimize the risk of loss or product damage, while focusing on core business. By leveraging the breadth and reliability of the global network, Worldwide Impex can remove days from your supply chain, delivering goods from overseas directly to your desired destination. Your shipments can clear customs while still in the air enabling delivery by the end of the next possible business day, saving you time and money.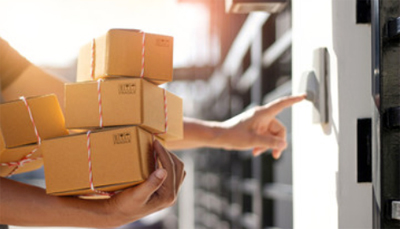 Door-to-door shipping is a service where the freight forwarder guarantees that the goods will be picked up from and delivered to the locations decided by the end customer. It is different from door-to-port or port-to-port because it begins and ends at specific addresses within cities covered by the freight forwarder.
Ship packages from the comfort of your home. Place your order online for door-to-door parcel collection and delivery services, and your items will be picked up and transported to the address you choose. Take advantage of our special rates for door-to-door parcel shipping services available worldwide.
Our offices on-site ensure quick and knowledgeable customer support. Also, we have combined our seasoned in-depth industry expertise into a range of best in class industry-specific solutions tailored to meet your Healthcare, Automotive, Perishables, or Fashion specific needs.
Fast transit times
Well-trained professional staff
The highest level of service standards
A highly competitive price
The most rigorous controls on security
Web technology to keep you updated on every transaction