Worldwide Impex offers the cheapest freight forwarding with most of the direct connection between your origin and destination. The Freight team of Worldwide Impex will ensure professional management for the entire process of your Export and Import shipment.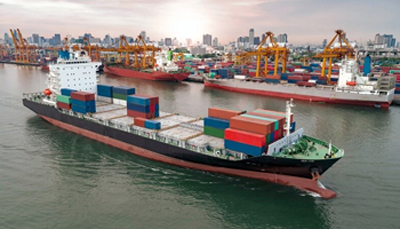 Our freight network comprising of a balanced set-up of gateways in key markets and local operations enables us to provide quality freight services on a global scale. Grown local operations ensure in-depth market expertise as well as seasoned local service & support on the scene as a sound basis to accommodate any freight needs also in volatile environments.
Strategically positioned gateways act as export & import hubs for the underlying regional market. Gateways ensure market-competitive access to cargo capacity on major trade lanes and drive service quality by systematically leveraging routine local expertise and capabilities.
Our offices on-site ensure quick and knowledgeable customer support. Also, we have combined our seasoned in-depth industry expertise into a range of best in class industry-specific solutions tailored to meet your Healthcare, Automotive, Perishables, or Fashion specific needs.
Moreover, We deliver cargo successfully manage toward our clients. We have a dedicated team of freight forwarders who possess deep knowledge. Also, we have acquired in-depth knowledge of a wide range of freight services. Due to this, we are capable of offering hassle-free and time-bound logistics services to clients. Worldwide Impex has profound knowledge of every aspect of the shipping process and are an expert in handling the transportation of goods with complete care.
Our range of freight forwarding services includes cross-border shipping, door-to-door delivery, air cargo services, charters and much more. We are the most qualified logistics professionals when it comes to negotiating the price and establishing different trade routes.